'Million for a Morgue' campaign underway for Dundee anatomy centre
July 11 2012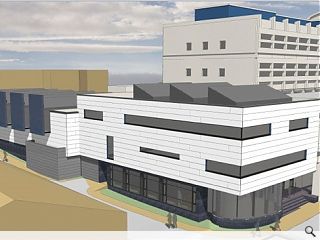 Several leading crime writers, led by Val McDermid, have joined forces to back the '
Million for a Morgue
' campaign run by the University of Dundee.
This invites the public to vote for their favourite author, with the morgue being named after the most popular writer - currently Tess Gerritsen..
The fundraising effort is needed to erect a purpose built Centre for Anatomy and Human Identification at the University, part of wider expansion plans for the College of Life Sciences.
Designed by Wellwood Lesley Architects the mortuary and laboratory facility will work on the identification of bodies both at home and abroad.
It will be integrated within the existing Medical Sciences Institute and be a centre for excellence in the process of Thiel embalming.
The University of Dundee has already pledged £1.5m toward the project and site clearance works have already been completed, meaning construction could start as soon as the £1m target is reached.
An additional £10m is required to develop the rest of the centre at a future date.
Separate plans to erect a
£12.5m BMJ designed life sciences research base
are already underway.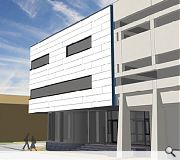 The facility will need to accomodate specialised lifting equipment, chemical stores and embalming preparation areas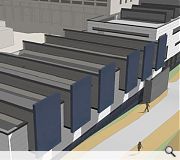 Thiel embalming involves immersing cadavers in fluid for up to two months
Back to July 2012