DC Thomson to refurbish Dundee HQ
June 12 2012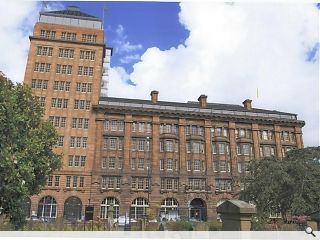 DC Thomson & Co Ltd has
submitted plans for the extensive refurbishment of their headquarters
at the Courier Building, Dundee.
Designed by the Lindsay Gray Alan Beaton Partnership the scheme has been necessitated in order to provide an up to date working environment for the publishers 600 staff and will require a full strip out of all mechanical and electrical services.
Internal partitions will also be removed in a bid to create a more flexible and open office environment
Encompassing both the original Edwardian structure of 1906 and a later 1960 extension (distinguished by its late use of expensive red sandstone) this will entail installation of a new continuous frameless glass dormer below a new roof and restored atrium.
A vista room at the top of the tower will also be rebuilt with continuous glazing to offer uninterrupted panoramic views across the city.
Period fixtures and fittings, such as mahogany glazed and panelled doors, cast iron radiators and fireplaces will be removed and placed in storage.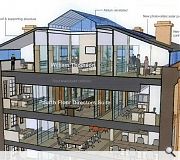 DC Thomson are investing in their estate to show commitment to Dundee city centre
Some period features, such as stairwell bannisters, will be restored
Back to June 2012