Dave Anderson suspended by ECC pending disciplinary investigation
June 13 2012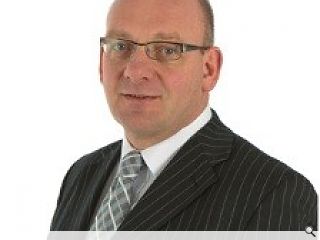 Dave Anderson, Edinburgh City Council's director of city development, has been suspended from with immediate effect after being informed that disciplinary proceedings are to be brought against him.
Anderson made a dramatic exit from the Council yesterday after he was abruptly dismissed from his post following a meeting with Council chief Sue Bruce - who informed him that disciplinary proceedings into "managerial matters" are to be brought against him.
It is the latest twist in an ongoing corruption investigation into the authorities property repairs service, which Anderson ran.
An independent report commissioned by the authority has cost £1.5m over the past two years but its contents remain secret - although reports in the Edinburgh Evening News suggest that it heavily criticises Anderson for a lack of scrutiny into what was going on under his watch.
These include allegations of substandard materials being used, contractors outwith approved lists being employed, disclosure of confidential information, unofficial payments and undisclosed hospitality.
The report remains secret however and may not be made public until the conclusion of criminal proceedings.
Anderson, whose responsibilities included delivering Edinburgh's notorious tram system and the redevelopment of Leith Docks, draws a salary of £125,525 and has already been stripped of several key responsibilities; including planning, transport, building standards and public safety.
In a statement Bruce said: "I can confirm that the director of city development has been suspended with immediate effect pending a disciplinary investigation into managerial matters."
Anderson will continue to draw full pay through his suspension.
Back to June 2012