Foster and Holl pick up Maggie's Centre briefs
June 8 2012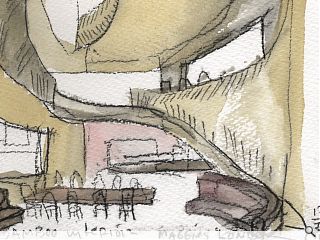 Maggie's Cancer Caring Centres have confirmed that Sir Norman Foster has agreed to take the reigns of the charities latest centre at The Christie in Manchester, although no site or design have yet been fixed at this stage.
It follows news that Steven Holl, architect of an under construction extension of the Glasgow School of Art, is designing a Maggie's Centre at Barts Hospital in London.
This new structure will replace an existing office building on the site although as yet there is only an interior watercolour image to give a sense of the finalised design.
The cancer charity is embarking on an ambitious expansion programme, revealing
seven centres
at Gartnavel (OMA), Swansea (Kisho Kurokawa), Nottingham (Piers Gough), Oxford (Chris Wilkinson), Lanarkshire (Reiach & Hall), the North East (Ted Cullinan) and the Cotswolds (Sir Richard MacCormac).
By 2015 it is hoped to have 23 centres open or in development serving roughly half of the UK's cancer care centres. On average each centre will cost £1m.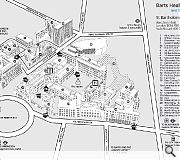 Maggie's London will be situated on plot 11b
Back to June 2012