Red Road flats set for Sunday blowdown
June 8 2012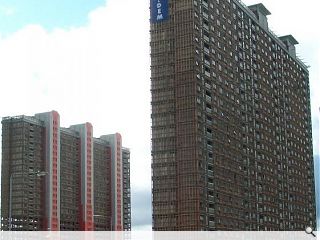 Safedem are to carry out one of the largest controlled demolitions ever undertaken in the UK this Sunday when they push the plunger on 153-213 Petershill Court, Red Road and a second block at 10-30 Petershill Court - both of which will be brought down simultaneously.
Rising to 28 and 26 floors respectively the Sam Bunton designed slab blocks have been in situ since the mid sixties but had become increasingly hard to let.
Theor controlled demolition follows a lengthy period of strip out carried out by the contractors, a painstaking process which entailed careful removal of asbestos panels and interior fittings.
A morning demolition is planned after residents are evacuated from nearby properties by 9am, with the expectation that the block will be dust by midday - although it could be earlier.
An exclusion zone will be in place throughout the demolition but Safedem have installed a
live webcam
at the site to give the curious a ringside seat of the action.
Demolition of the entire Red Road estate should be completed by 2016.
Back to June 2012