Venice Architecture Biennale line-up confirmed
May 28 2012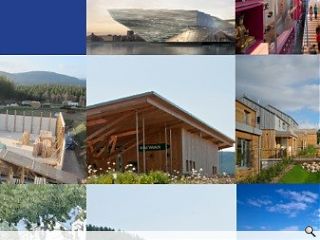 Glasgow based Do Architecture, GRAS, Stone Opera and Pidgin Perfect have been confirmed by the Scottish Government as participants in this year's Venice Architecture Biennale.
Chosen for their unconventional ways of working each practice will showcase a range of cutting edge ideas and approaches to architecture which have emerged in Scotland over recent years.
Held this September the showcase incorporates a number of events and activities based around the theme of Common Ground and will focus on the application of new technology, collaborative working and engaging community groups and young people in the design process.
Culture Secretary, Fiona Hyslop said: "It is particularly appropriate, in the Year of Creative Scotland, that four emerging practices demonstrating innovative and creative solutions and ideas have been selected by an expert panel to provide Scotland's contribution to what is now the most important architecture event in the world."
Chair of the expert panel that selected the four practices, Reiach & Hall's Neil Gillespie said: "Scotland's presence is entirely focused on the energies of a group of architects. Each represents an approach to practice that explores the nature of architectural practice itself not necessarily an exploration of architecture.
"Scotland's contribution is bound up in the idea of the provisional, the marginal The sense is that architecture may in time come from these new voices but at the moment their intention is to observe and provoke."
The Biennale line-up comes ahead of the publication of a new architecture and placemaking policy following a consultation process backed by Architecture + Design Scotland.
A+DS will be launching Input and Ideas: Rethinking Scotland's Policy on Architecture and Place tomorrow at the Lighthouse.
Back to May 2012