Salmond announces hydro power digital partnership with Norway
May 14 2012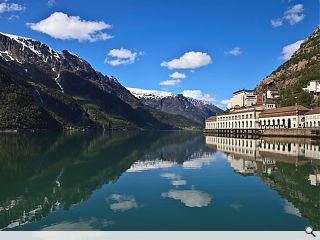 First Minister Alex Salmond has announced the launch of a 'digital partnership' between Scotland and Norway to celebrate the pioneering role both countries have played in the development of hydro-electric power.
Developed in partnership between Historic Scotland and the Norwegian Museum of Hydropower & Industry the website, scheduled to be launched later in the year, will attempt to catalogue individual hydro sites from around the globe.
This will include archived planning and architectural documents, technical and site data, period images and film footage.
The announcement came during a two day trade trip to the Nordic country which Salmond hopes will boost economic and political links.
Salmond said: "Scotland has a long tradition of generating hydro-power, from its early beginnings in small-scale water-powered mills for agriculture, to the development of industrial hydro-electric schemes which brought employment, and for the first time, power to many remote and rural areas of the country from the 1940s.
"Technology developed by Scots - from the rock-fill gravity dam pioneered at Loch Trieg and James Williamson' round arched buttress dams - were adopted for use in Norwegian schemes, whilst Scottish schemes were inspired by the technology developed to respond to the scale of developments undertaken in Norway."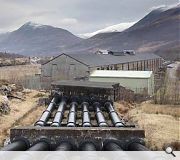 Norway's first aluminium smelter was built by the British Aluminium Company following their plant at Kinlochleven
Back to May 2012