GHA outlines estate regeneration plans
May 14 2012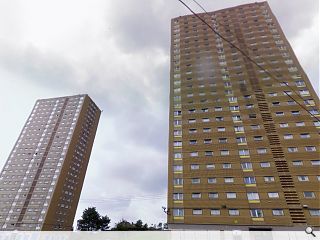 Glasgow Housing Association has outlined plans to demolish a further four tower blocks including three at Royston and one in Drumchapel, as well as a refurbishment programme for three 18 storey blocks at Cranhill and several tenements in Levernwood.
The plans will affect 420 tenants in two 25 storey multis and a 12 storey slab block on Rosemount Street, Royston and 132 tenants who currently occupy a 19 storey block at Linkwood Crescent, Drumchapel. They will all be re-housed locally.
Demolition is expected to take place between 2014 and 2016.
Tenants in blocks earmarked for refurbishment will benefit from new kitchens, bathrooms, wiring, windows, overcladding and damp treatment.
Alex McGuire, GHA's Executive Director of Development and Regeneration, said: "We consulted closely with residents in each of these neighbourhoods. Every area was different and we've brought forward plans which we think best meets the needs now and in the future of that community.
"Where we've decided to keep homes we'll carry out major refurbishment work to make the houses modern, comfortable and attractive.
"In some cases, where demand for properties is much lower and the flats are too expensive to maintain, we've decided to go ahead with demolition to make way for future regeneration work.
"It also means that every GHA community now has certainty over its long-term future."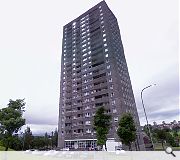 15 Linkwood Crescent is to be demolished but its two neighbours will be refurbished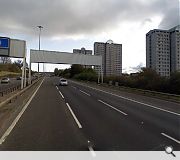 All three of these Cranhill blocks will benefit from further works, including a new concierge station
Back to May 2012