Stallan-Brand studio launched
May 2 2012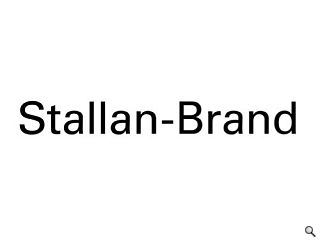 Paul Stallan and Alistair Brand have launched Glasgow's newest architectural practice, Stallan-Brand, here Paul Stallan outlines what the future holds for the studio.
Alistair and I have established a new architecture and design practice. We are both excited and looking forward to the prospect of creating something different outwith the large practice model. Craig Gray, an award-winning architect we have worked with previously, has also joined the practice to broaden our offer.
Although our practice is new Alistair and I have worked together successfully for seventeen years always looking out for one another; the very first project we worked on jointly was the Tron Theatre in Glasgow, a project that gave us a flying start and helped us begin building a reputation in Scotland for urban regeneration and arts projects. It is clear that although a new practice people kindly appreciate that we have a legacy of successful projects that we led previously.
Going forward our aim is to be very selective with regards the projects we take on. We are already busy on a number of new commissions with ambitious clients. We are involved in a number of regional projects as well as international. Presently we have a prospect that we are being considered for in New York and one in the Maldives.
Social and urban regeneration work will continue to be an area we will be involved in together with education projects. We are excited about seeing the Commonwealth Games Village and the Gorbals Laurieston masterplan coming out of the ground.
With regards to education projects we are being considered presently for three projects, two being masterplan related and one a major new build submission.
On commercial work the market is still very difficult. That said some parts of the world remain buoyant and we have always been interested in working internationally. We are in touch with a number of investors in London who have briefed us on the types of projects that they want to fund. Being proactive in helping our clients develop a business plan is something we have always done.
Alistair and I are the happiest we have been in a long time. I am for example still finding time to paint large scale and have started making architectural models. We are hoping to stage an exhibition soon where I hope to show some of this.
Back to May 2012