Plastic Stonehenge to be built in Glasgow Green
April 18 2012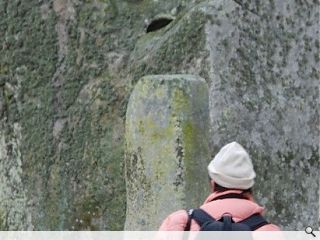 Turner prize winning artist Jeremy Deller has announced plans to erect a plastic replica of Stonehenge in Glasgow Green, pre-emptively titled 'Sacrilege'.
Cryptically Deller said: "The public can go on it, as it were. The public can interact with it. It's a big public thing in a public place.
"I'm hoping for, that people enjoy it, become part of it, as it were. It's meant to be a celebratory thing. Hopefully, people's interaction with it will bring out the character of the place. Hopefully people will respond to it in a Glaswegian manner."
The work will be officially unveiled on Friday as part of an International Festival of the Visual Arts before being carted off to London for the Olympic Games.
It is not the first copy of the famous Neolithic structure, an Irish property developer famously threw up a concrete version near his home on Achill Island – without planning permission.
Back to April 2012