Keppie Design secure Egypt's first PPP hospitals
April 18 2012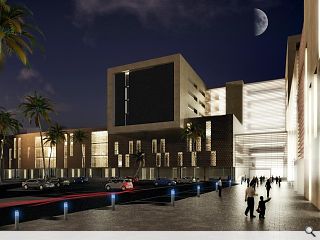 Keppie Design has won an international competition to design and build Egypt's first PPP hospital.
The Smouha and Mowassat Hospitals will be built in Alexandria, with the former receiving a 200 bed gynaecology and Obstetrics unit, a paediatrics facility and blood bank whilst the latter gains a 223 bed specialised care wing.
A team led by Keppie's health & wellbeing director, Graham McCorkindale, secured the contract in partnership with Egyptian firms Detac Construction, The Arab Academy and Bareeq Capital; UK based G4s and Siemens of Germany having spent the past 18 months in competition.
David Ross, Keppie's design director, commented: "We were able to demonstrate our deep understanding of the PPP procurement model and are working closely with the client to make sure this first PPP Healthcare project proves successful for the Egyptian Health Ministry.
"More often these days we find ourselves being sought after, all over the world, as advisors on PPP infrastructure and investment as well as being one of the leading designers of healthcare and educational facilities."
Both hospitals are due to be completed in 2014.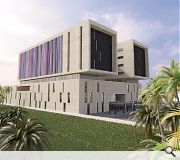 Keppie are successfully exporting their PPP expertise
Back to April 2012