StudioKAP exhibition celebrate a decades work
March 29 2012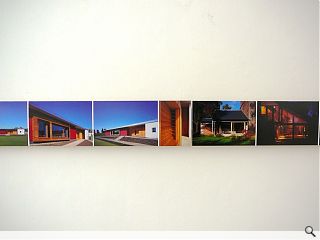 StudioKAP are running a public exhibition of the practices first 10 years' work at the Grace and Clark Fyfe Gallery at the Mackintosh School of Architecture, where practice head Christopher Platt serves as head of department.
Having missed the official opener Urban Realm paid a belated visit to see what visitors who make the trip can expect, taking in a newly exposed vista of the Mackintosh building in the process.
The exhibition features a range of the studios award winning residential work; notably
Higham House
.
Leijser House
, Tigh na Dobhran,
Sutherland Avenue
and
Braefoot
. Illustrating how the practice has progressed within a relatively brief span of time.
These are brought to life within the minimalist space using a photographic timeline produced by Keith Hunter and Kenneth Bayne, alongside a range of modelwork, notebooks and hand drawn sketches.
This serves to flesh out the design process, offering a glimpse back in time to the genesis of some of some of Scotland's best examples of contemporary housing.
The exhibition runs until Friday March 30th and coincides with the publication of Dwelling with Architecture.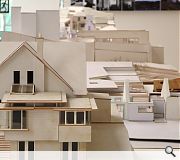 Detailed modelwork illustrates the attention to detail afforded to each projectach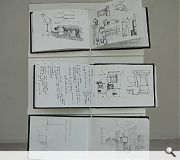 Visitors have the opportunity to rummage through Platt's sketchbooks
Back to March 2012