Perth conferred with city status
March 14 2012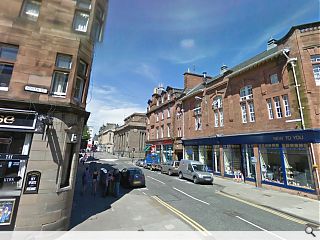 Perth has beaten off stiff competition from towns throughout the UK to be officially conferred with 'city status' to commemorate the Queen's Diamond Jubilee.
Granted by the Queen, under guidance from deputy prime minister Nick Clegg, the honorary title is being touted as boost for local civic pride – it does not bestow any additional powers or funding.
Perth was the largest town in Scotland and becomes the seventh city north of the border. It has stoked controversy in recent years after approving demolition of its historic <a href="http://www.urbanrealm.com/news/2442/Historic_Scotland_appraise_Perth_City_Hall_demolition_plan.html">City Hall</a>.
Clegg said: "I have been moved by the pride and passion which people have shown in putting their nominations forward," he said.
"The standard of application was very high and those who missed out should not be downhearted. I hope the competition has given the residents of all the places which applied a sense of civic pride, of collective ownership and community spirit."
Dr John Hulbert, provost of Perth and Kinross Council, said: "The City and Royal Burgh of Perth was the capital of Scotland from the 9th Century until 1437, and then officially the second city of Scotland until 1975.
"Even although city status was summarily removed when local government was reorganised, Perth has continued to be known as the 'Fair City'. Full restoration of its ancient dignity is long overdue."
Chelmsford in Essex and St Asaph in Denbighshire were also granted city status.
Back to March 2012