Trump lashes out at Salmond over Aberdeen windfarm
March 13 2012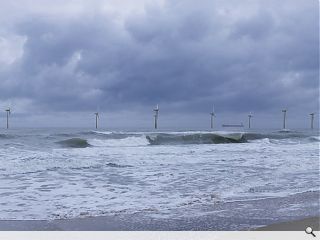 Vituperative developer Donald Trump has lashed out at his former friend, Alex Salmond, describing the First Minister as "Mad Alex" over his support for an offshore windfarm.
The European Offshore Wind Deployment Centre, a partnership between Vattenfall Wind Power, Technip and Aberdeen renewable Energy Group, plan to erect 11 turbines off the coast of Aberdeen; within sight of Trump's Menie golf resort -
currently on hiatus
.
Trump is apoplectic at this prospect, viewing it as destroying the chief reason he chose to build his course at Menie – the views.
In a letter to the FM Trump wrote: "Do you want to be known for centuries to come as 'Mad Alex – the man who destroyed Scotland?'
"Remember what I said – if you pursue this craziness, Scotland will go broke and forever lose whatever chance you currently have of making Scotland independent."
Marine Scotland will decide on whether to allow the application to proceed later in the year.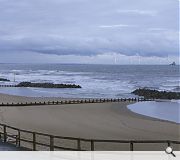 Windfarm critics claim the technology is inefficient, unsightly and unreliable
Back to March 2012