Gillespies and Buro Happold shortlisted for Moscow expansion
February 28 2012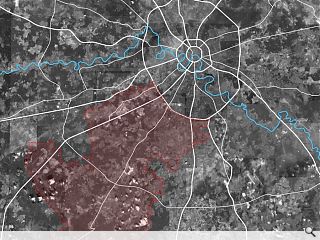 Gillespies and Buro Happold have beaten off 70 challengers to be shortlisted together as one of ten teams vying to win a masterplanning competition to double the size of Moscow.
Working under the umbrella of the Capital Cities Planning Group with Urban Design Associates the team will liaise with Prof Larry Beasley for strategic planning advice.
Prof Brian Evans, Partner in
Gillespies
Glasgow office (which is spearheading the project) said: "This is a prestigious project in a highly competitive field. We are in Moscow now for preliminary meetings with Moscow City and with Group Ark, our Moscow partners.
"We are excited to be part of creating a vision for all Russians, for a dynamic and contemporary global Capital.
"The designs will also be underpinned by historic continuity, economic renewal, environmental stewardship and social responsibility. Moscow will become an urban powerhouse for the 21st century as well as an epicentre of culture for the nation, and a modern, comfortable city with a high quality of life for everybody."
The team, which includes Group Ark of Moscow, Urban Design Associates of Pittsburgh and London based John Thompson & Partners, has now been awarded €250,000 and will develop concepts over the coming six months for exhibition in the autumn.
Back to February 2012