Page\Park publish seminar findings on cultural renewal
February 28 2012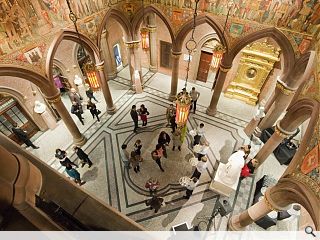 In January Page/Park hosted a seminar at their James Morrison Street offices,
part of a series to tackling our built environment
, to examine how 19th century institutions can best be renewed for 21st century audiences.
Using the example of three recent examples of the practices own work; McManus galleries, Dundee, The
National Portrait Gallery
, Edinburgh and Clydebank Town Hall a range of guest speakers sought to prompt the debate.
Amongst them Paul Jardine of Jura Consultants noted that "accidental" cultural tourists, such as those drawn to a museum café or one off event, have helped raise the proportion of the population to utilise such facilities to near 50% and represent an enormous well of untapped potential for future engagement.
In a summary co-written by Page\Park's Nicola Walls and Karen Nugent the pair argue for extended opening hours, noting: "This approach at the Royal Festival Hall at the South Bank Centre has seen the foyers become busy meeting places all day. Perhaps National Museum of Scotland Lates will have the same effect on the museum visitor demographic, though extra opening hours can add operational and financial pressures.
"Indeed is there is an underlying trend that galleries and museums seem to be moving from civic institutions to places of encounter – with friends, history, different cultures. And if so are there other appropriate uses that could be successfully integrated together, such as the combination of performance space and library at the Platform in Easterhouse?"
Increased visitor numbers have been recorded at a raft of relaunched cultural institutions across the country in recent months; notably Zaha Hadid's
Transport Museum
, Gareth Hoskin's
Royal Museum
and Page\Park's
McManus Galleries
.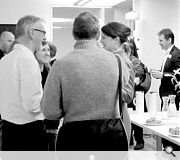 A key debating point is how to value the non-commercial nature of cultural institutions in a capitalist economy. Chiefly the principle of maintaining free access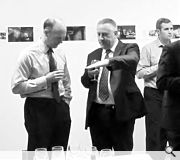 Page\Park conclude that we need to find a means to assess their vallue in 'helping people lead meaningful and happy lives'
Back to February 2012