Salmond unveils Cumbernauld Colourgalv Centre
February 28 2012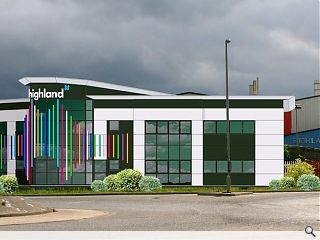 First Minister Alex Salmond has officially unveiled Highland Galvanizers and Colour Coaters £2.5m Colourglav Centre at Blairlinn industrial estate, Cumbernauld.
The new Centre, designed by the John Russell Partnership, will house office staff and an exhibition centre to showcase the bright colours and anti-corrosive properties that the galvanizing process brings to steel.
Highland recently announced that they would be applying their Colourgalv process to a drab Kilmarnock car park after it won their
Brighten Scotland competition
and have also been commissioned to provide coatings for signage at the panda enclosure of Edinburgh Zoo.
First Minister Alex Salmond said: "Highland is a terrific example of a home-grown Scottish company making progress and investing in its future with confidence.
"This new facility in Cumbernauld is a result of more than £1 million investment, and I'm pleased the Scottish Government has been able to provide some financial support."
Geoff Crowley, managing director at Highland, said: "This has been a significant investment by Highland and not one we've taken lightly in the current economic climate.
"Despite the well-publicised problems in the construction industry, which is one of our main client sectors, we have continued to perform well and have stayed in the black."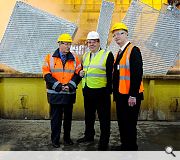 A 2,000sq/m factory extension has significantly boosted production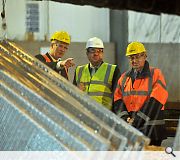 The First Minister is given a guided tour of the factory floor by Geoff Crowley
Back to February 2012