Strathclyde Police HQ plans delayed
February 17 2012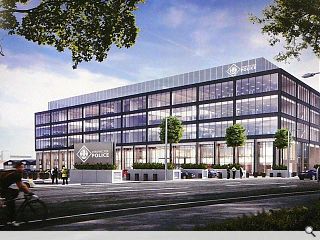 Plans to relocate Strathclyde Police from their crumbling home on Pitt Street to a
£40m Cooper Cromar designed edifice in Dalmarnock
have been delayed following the decision to amalgamate Scotland's eight police forces.
That decision will see Strathclyde Police cease to exist as an independent entity, putting in doubt their jurisdiction in signing off any such plans until the new leadership structure is in place.
Justice Secretary Kenny MacAskill said: "We are clear that a final decision on this project should be put on hold until the SPA has been established and can reach its own view on such an important, long-term commitment and on the overall estate needs of the new service."
Superintendent Donna Henderson, of Strathclyde Police, added: "There will need to be a large police building in the west coast of Scotland. What that looks like and where it will be located will be a matter for the new Scottish Police Authority."
A decision on whether to proceed with the scheme will not now be made until April 1, 2013 at the earliest.
Back to February 2012