RSA seeks John Kinross scholarship applicants
February 17 2012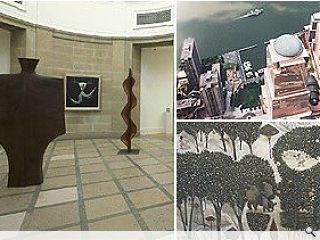 The Royal Scottish Academy has opened applications for the RSA John Kinross scholarship, an opportunity for artists and architects to spend between 6 and 12 weeks in Florence to research and develop their skills and produce a visual record of their findings.
Successful applicants will be given the opportunity to study the art and architecture of the historic city and will receive an initial payment of £1.8k to cover travel and expenses with a further £200 awarded on successful completion of the project.
A
deadline for entries has been set for April 2
.
The scholarship push coincides with the RSA's New Contemporaries exhibition to be held at the RSA Galleries, Edinburgh, from March 17 to April 11.
The exhibition will showcase the work of 62 of Scotland's emerging artists and architects, giving them a platform to launch their career.
Kathryn Findlay, with assistance from Scotland's six schools of architecture, will select the architecture graduates to be exhibited. She said: "The RSA is an excellent showcase to inspire Scottish students to aim high. It shows the standard in Scottish schools is world class."
Back to February 2012