High Speed rail talks commence
January 13 2012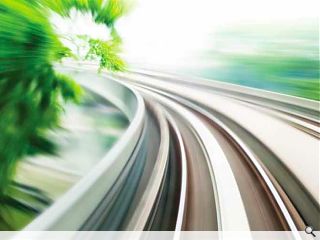 Talks have been opened between the UK and Scottish Governments over how a
proposed high-speed rail line to Birmingham
can be best extended to Glasgow and Edinburgh.
At present the Birmingham to London link is predicted to be ready by 2026 with spurs to Manchester and Leeds completing around 2033.
No planning on a possible future Scottish connection has yet taken place but Scottish Ministers are keen to pursue construction in tandem with the southern links.
Scotland's Transport Minister, Keith Brown, has set up a Fast Track Scotland, a campaign group pushing for the link to be built as early as possible.
Brown said: "Scotland cannot afford to wait until these lines are underway to become involved in the talks. We need to make sure there is a detailed timetable in place for the scheme in Scotland - the current timetable of delivery long after 2033 is simply not soon enough."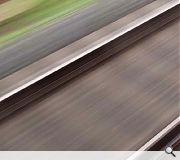 An hour could be shaved off journey times from Glasgow to Edinburgh in 20 years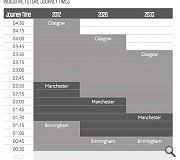 Glasgow will become, comparatively, more distant from the capital
Back to January 2012