Peel unveil plans for South Clyde Energy Centre
January 12 2012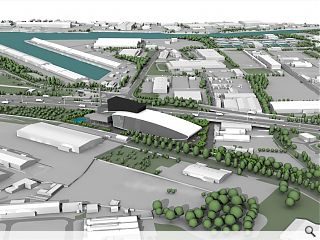 Peel Environmental has unveiled plans to construct a £145m 'waste recovery centre' at Bogmoor Road, Glasgow.
Located on land designated as a possible District heating Zone the South Clyde Energy Centre (SCEC) would produce around 20MW of electricity, sufficient to power 38,000 homes, from up to 250,000 tonnes of non-recyclable waste per annum.
Architects Fletcher-Rae have been appointed to draft plans for the plant, still at the design stage, which is intended to act as an 'iconic addition to the city', owing to its prominence from the M8 motorway.
Rob Watson Development Manager at Peel Environmental said: "We are working hard to develop an iconic design for the SCEC which recognises its position at the gateway to the city of Glasgow. We hope to emulate the success of other cities in Europe, many of which have energy recovery centres in a central location."
Peel are also drawing up plans for a North Clyde Recycling Centre at Clydebank which would include a recyclables sorting facility.
A scoping opinion request to Glasgow City Council's development control team has been made ahead of a planning application to be submitted in the spring.
Local people are being invited to give their feedback on the proposals ahead of this at an exhibition to be staged at Cardonald College Business Centre between 10am-5pm on January 30 and 12pm-8pm on January 31.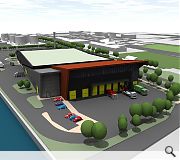 A similar facility is also being planned for Clydebank
Back to January 2012