Keppie secure twin China contracts
December 12 2011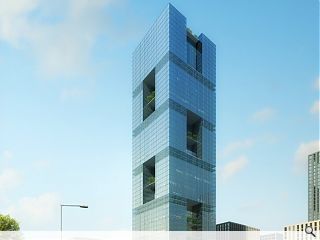 Keppie Design has secured two major project wins in China – a mixed use masterplanning project in Tangshan province and a sixty storey tower for China Investment Corporation in Beijing.
Tangshan will contain a mixture of hotels, retail, office, leisure and housing on 160,000sq/m of land adjacent to local hot springs whilst the Beijing project will see 150,000sq/m of floorspace stacked inside a 240m high tower.
The work comes on the back of the practices Hong Kong office, which opened just six months ago. In that time the practice has gone on to secure 20 Chinese commissions.
In the UK the practice has been recruiting new staff on the back of new projects such as St Vincent Plaze in Glasgow and Cramlington Hospital in the north-east of England.
Keppie's Design Director, David Ross, said: "These are exciting times for Keppie Design. After a couple of very challenging years due to the global economic situation there's a real buzz around the offices again."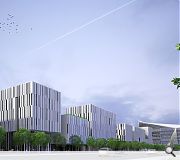 Building heights at Tangshan will be restricted to six storeys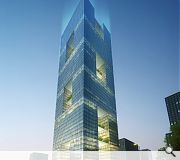 No such limitations are set by the China Investment Corporation
Back to December 2011