St Peter's Seminary masterplan published
December 8 2011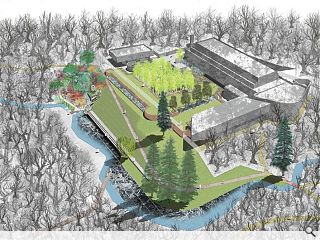 Environmental arts charity NVA have
published a masterplan
led by ERZ landscape architects and Avanti Architects for the restoration of the A listed St Peter's Seminary, Cardross.
The 20 year vision outlines a phased redevelopment of the site in tandem with work to improve Kilmahew Woods to bring the complex back into the public benefit.
Using landscape as their starting point NVA envisage "animating" the seminary buildings through a mix of "public, programmed and creative activity".
Centrepiece of this would be a flexible performance and exhibition space, alongside areas for teaching, exhibition and interpretation.
Adjoining this would be a separate walled garden complex, acting as the heart of a wider circulation route through Kilmahew Woods. A separate 'upper meadow' development would ultimately provide a patchwork of plots for individual allotments or horticultural works.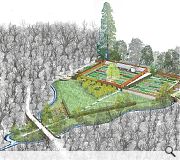 A walled garden would provide growing space for organisations and individuals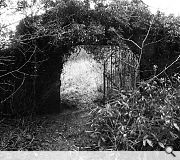 St peter's is on the World Monuments Fund's most endangered list
Back to December 2011