Building Trust announce Burma Schools competition results
December 5 2011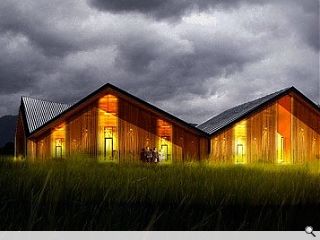 The Building Trust, a charity which offers design assistance to communities and individuals in need, has announced the winner of an
international competition to design a new school in Burma
.
Gaining an honourable mention were Liam Madden & Neil Ferries, in collaboration with Stephen Miles Architects and City Building, whose reinterpretation of South East Asian vernacular was well received by judges.
The team lost out in the final reckoning however to a partnership between Amadeo Bennetta and Daniel LaRossa of California, who put forward a prefabricated adaptable framework created entirely from flatpack components.
Construction and production drawings of the winning design are now being produced with the intent to move on site next year.
The possibility still exists however for some of the runners up to be taken forward for other schools in the area.
A separate student category was won by Ms Gauri Satam and Mr Tajesh Patil of the Sir J.J. College of Architecture, Mumbai.
Back to December 2011