Marine Science Park commences construction
November 28 2011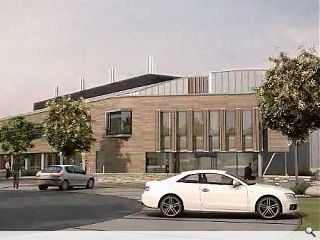 A turf cutting ceremony has been held to mark the start of construction on the £7.5m first phase of the European Marine Science Park at Dunstaffnage, near Oban.
Highlands & Islands Enterprise are bankrolling the20,000sq/ft laboratory alongside the European Regional Development Fund in the hope it will leverage opportunities within the marine science, marine biotechnology and renewable energy sectors.
Designed by ADF Architects one of the facilities claims to fame is that it will "play host to the largest collection of algae and protozoa in Europe."
Robertson has been awarded the contract for the build which is situated adjacent to the existing Scottish Association for Marine Science.
Douglas Cowan, Area Manager for HIE, said: "The European Marine Science Park is a landmark project for Argyll and is of national significance. It builds on our strong reputation in marine sciences and will lead to more businesses employing more people in high value jobs, creating greater prosperity for north Argyll and the wider area."
Progression to phase 2 will be dependant on demand over the next 10 years.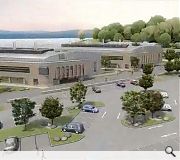 Laboratory spaces will house the latest electron microscopes with access to a fleet of research vessels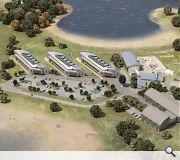 The development of marine derived biofuels will be one of the tasks set for the centre's 150+ scientists
Back to November 2011