Interior design shortlist unveiled
November 28 2011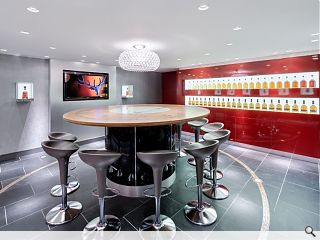 Urban Realm has completed the first stage of its hunt for the country's top interior designers with publication of a shortlist of 20 practices nominated by readers.
Amongst the firms vying for contention are Design LSM, who recently put the finishing touches to Carluccio's Glasgow restaurant and JAMStudio, whose work for the Dalmore distillery has brought the small north east practice to national attention.
Marie-Louise Dunk, a director at JAMstudio, said: "We are delighted to be shortlisted by the readers of Urban Ream. The fact we're in the top 20 is a wonderful accolade for the business and shows we're heading in the right direction."
The top 10 interior designers will be revealed in the December edition of Urban Realm.
Shortlisted interior design practices:
Abbozzo
Aim Design
Ambiance
Chelsea Mclaine
C2 Concepts
The Design House
Design LSM
Graven Images
HAA Design
Ian Springford Architects
Ingenium Archial
JAMstudio
Jeffreys Interiors
Platform 9 International
Purpose Design Ltd
Room ID
Surface ID
Tendenza
Walker Interiors
442 Design
Back to November 2011