Cameron vows to get "Britain building again"
November 21 2011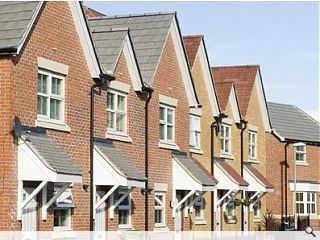 David Cameron has pledged to
directly intervene in Britain's snarled up housing market
in a bid to resuscitate the moribund industry.
The Prime Minister is planning a taxpayer backed scheme to underwrite the borrowing costs of up to 95% of a new home's value in England – a move which could help 100,000 people buy their own home.
A 'get Britain Building Fund' will also see developers compete for a slice of a £400m cake to bring forward "shovel ready" projects which meet affordable homes criteria.
More emphasis will also be placed on bringing empty properties back into use and increasing the range of social housing providers.
Social housing tenants will also be given the opportunity to purchase their homes for as little as half their market value.
It comes as figures reveal that house building in Britain has reached its lowest level since World War 2 with just 121,200 homes added to the market over 2010-11.
Addressing the CBI's annual conference in London Cameron said: "When first-time buyers on a good salary cannot get a reasonable mortgage, the whole market grinds to a halt.
"And that ricochets around the economy, affecting builders, retailers, plumbers - all the people that depend on a housing market that is moving.
"If we don't do something like this we are not going to get this vital market moving... We will restart the housing market and get Britain building again."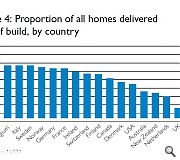 Britain's self build industry is aneamic by international standards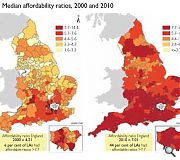 median affordability ratios, 2000 and 2010
Back to November 2011