Thenue HQ nears external completion
November 21 2011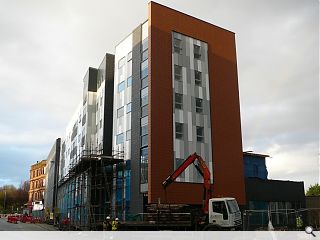 Thenue Housing Association are nearing completion of their new headquarter on London Road, Glasgow.
Situated opposite the famous Templeton's carpet factory the development will comprise 37 homes for sale and rent alongside 12 flats for the Aberlour Childcare Trust.
Designed by Mast Architects the scheme has been funded by Glasgow City Council in partnership with the Scottish Government.
Integrated south facing sunspaces over three storeys are designed to reflect the scale of an adjoining tenement.
The project went on site in May 2010 and is due for completion in February 2012.
A second phase of works will provide eight family homes to the rear.
A
Calton heritage and learning centre
will adjoin the development.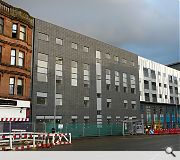 A grey complexion contrasts with the rich red sandstone of a surviving tenement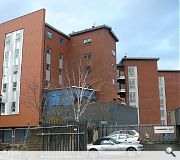 A large tract of waste ground lies to the rear
Back to November 2011