Work commences on Armadale Station masterplan
November 15 2011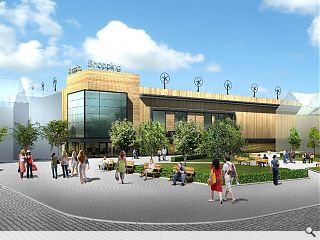 Work has commenced in Armadale on the construction of a 40,000sq/ft Asda store as part of a wider masterplan which will see Taylor Wimpey and Bellway deliver up to 1,000 new homes around the towns new railway station.
Initially 180 homes will be built in a first phase of works with a planned primary school, potentially ushering in a further 800 homes.
Ultimately the masterplan will see creation of new neighbourhood shops and a community centre next to Armadale Station. It will also incorporate a new office building and two mixed use buildings around a planned civic square adjacent to the supermarket.
Strategic Developments Armadale are spearheading the £200m plan to reclaim the former open cast mine.
SDA director Sandra Carter said: "This is one of the most exciting regeneration projects taking place in Scotland, especially during such a challenging time in the property industry, and we are pleased to be delivering on the pledges we made to the local community over the last eight years of the project."
EMA Architecture + Design Ltd are masterplan architects for the scheme with Ian White Associates acting as landscape architects and David R. Murray & Associates acting as engineer.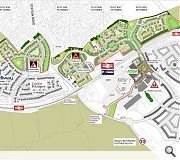 A multi phase development program will take advantage of the recently completed Airdrie/Bathgate rail link
Back to November 2011