'Harrowing' period sees Austin-Smith:Lord agree company voluntary arrangement
November 14 2011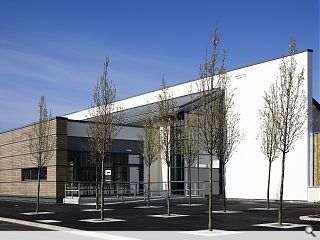 Austin-Smith:Lord has given 17 days notice of the practices decision to enter a company voluntary arrangement (CVA) - as a consequence of millions of pounds in unpaid fees.
The decision marks a worsening in the position of the firm just five days after announcing the loss of 70 staff and despite
preparation of a "robust" business plan.
The CVA marks a company rescue deal between A-S:L and its creditors to repay all or part of monies owed from future profits or the sale of assets over an agreed period of time.
Existing directors will remain in control of the company throughout the process which is designed to give the company a fighting chance at survival.
In a statement issued to Urban Realm a spokesperson for the practice stated: "On the back of redundancies announced last week due to continued payment delays on a major Middle East project, and that project's subsequent suspension, Austin-Smith:Lord has filed notice of the intention to enter into a company voluntary arrangement with creditors. Every effort has been made since the problem with payments became apparent in July of this year to remain outside such an arrangement, but unavoidable tax obligations in particular have become too pressing.
"The practice is very appreciative of the continued support and advice of the Foreign and Commonwealth Office, who have been giving this matter considerable attention and to whom various promises have been made regarding payment at the highest level of government. These efforts are ongoing and it is hoped that payment of these considerable debts can be made shortly.
"This has obviously been a harrowing time for all at Austin-Smith:Lord, with the partners under tremendous strain attempting to maintain jobs and payment to staff whilst pressing for these uncontested fee payments to be made.
"Going forward, the practice has strong working capital, a very positive business model and order book, and with the banks remaining so supportive, can look ahead with some confidence."
A CVA can be viewed positively as it demonstrates a desire to maximise creditors interests, as opposed to full liquidation.
Back to November 2011