Tributes paid to GCA Architecture and Design founder
November 14 2011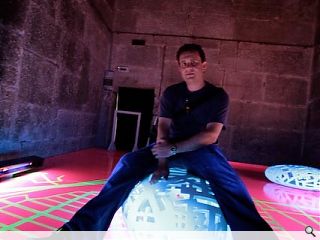 The Glasgow Institute of Architects (GIA) have led tributes to GCA Architecture and Design founder Jon-Marc Creaney who has lost a year long fight against bowel cancer.
In a statement the GIA said: "As a great servant to the work of the GIA over the years he will be missed by all."
Creaney was diagnosed with the disease in February after falling seriously unwell last Christmas, writing on a
March 9 blog post
: "After a pleasant christmas eve putting together my lovely lego guggenheim and eating a nice steak with a bottle of wine, I headed off to my parents for christmas dinner the next day.
"Everything was great and I was really looking forward to a traditional family christmas During my dinner I began to feel really queasy, I had drank maybe 2 glasses of wine so knew it couldnt be the drink. I put on a brave face until after the meal and sat down for after dinner entertainment, gift giving etc but i was beginning to really suffer. I decided to stay at my parents' house and had a sleepless night with my stomach swelling in strange places."
A private service is being held for Creaney today.
Back to November 2011