BAA to sell Edinburgh Airport
October 19 2011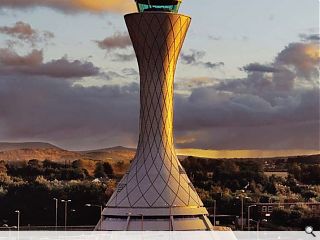 In a surprise decision airport operator BAA has announced its intention to sell Edinburgh Airport in favour of retaining Glasgow after being ordered to offload one of its central Scotland hubs by the competition commission.
Preparations for the sale are now underway with the expectation of formally approaching the market in the New Year ahead of a summer sale.
BAA chief executive, Colin Matthews said: "Choosing which airport to sell has been a difficult decision.
"Edinburgh Airport has shown itself to be a strong and resilient asset throughout the economic downturn.
"Passenger numbers at Edinburgh have grown by more than 6% over the past year and in an uncertain market we expect it to be an attractive asset to prospective buyers.
"Glasgow Airport has great opportunities for future growth and development and we think BAA is well-placed to build on its recent success. Both airports are of national importance and have a bright future."
BAA's Edinburgh Airport masterplan had called for construction of a 350 bed hotel by 2014 and a new MSCP before 2020 – when it is estimated that the terminal will handle 12m passengers pa.
Construction of the Dalmeny Chord rail link in 2016 will also allow Edinburgh/Glasgow rail services to stop at the new Edinburgh Gateway tram stop from 2016.
Back to October 2011