Dormant IFSD office proposal springs back to life
October 18 2011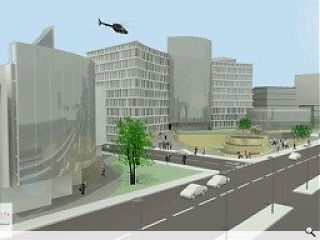 A long abandoned former scrapyard immediately to the north of of the stalled 236 Broomielaw in Glasgow's IFSD district could finally be brought back into economic use following the approval of revised plans for the site.
SMC Parr (since subsumed by Archial) had initially proposed a tower solution for Marlebone Developments way back in October 2007 but ran into difficulties with planning and the inclement economic weather.
Now though the scheme has been unexpectedly resuscitated from the dead – this time with Thomson Architects taking the helm.
Over the intervening four years discussions have continued to take place with the Council to address "concerns" raised in relation to the design of Parr's scheme, culminating in revised plans being drawn up in consultation with property specialists Savills.
Thomson have revised the scheme down in scale to propose a block £30m incorporating 250,000sq/ft of grade A office space, 25 apartments and 20,000sq/ft of retail space.
The building is proposed to vary in height from 52.86m to 66m (17 storeys) - the previous Parr scheme rose to 114m by comparison.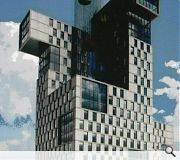 Large apertures would have been punched into the facades of this superceded scheme to provide visual links out from within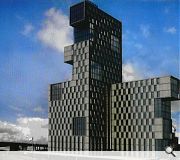 Parr's office tower would have been clad in two tone sandstone and incorporate a dramatic central atrium animated by a series of glass lifts, passing a series of coulourful suspended meeting 'pods'.
Back to October 2011