Knockroon show homes completed
October 4 2011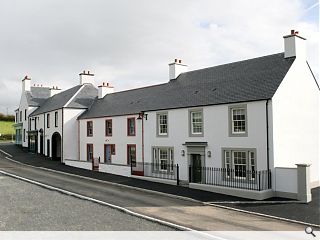 The first three show homes at a Prince's Foundation master planned settlement in East Ayrshire have been completed.
Developed in collaboration with Hope Homes and ZeroC Holdings Knockroon is being touted as a "heritage led regeneration" of the area surrounding Dumfries House, purchased by the Prince of Wales in 2007.
Architects Ben Pentreath and lachie Stewart have sought to reflect the architectural tradition of Ayrshire in their plans – which are being overseen by the development director of Poundbury, Andrew Hamilton.
The first phase of development work will comprise 88 homes (of an eventual 600), 12 work units, two commercial buildings and a local shop
The Chief Executive of the Prince's Foundation, which continues to oversee the design, Hank Dittmar, said: "While the project follows the example set by Poundbury in creating a walkable, mixed community, Knockroon is resolutely a Scottish design, reflecting the character of Ayrshire while providing attractive contemporary living. Along with Dumfries House, Knockroon is set to become an exemplar of Scotland's leadership in community and regeneration."
Anne Hope, Director of Hope Homes Scotland, said: "All visitors will be made welcome as we want everyone to have the opportunity to learn more about the excellent ideas behind the design of this new model community."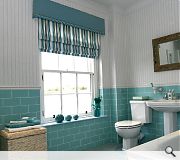 Interior design work was carried out by Caroline Brown.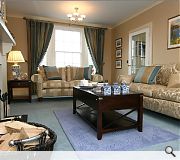 Knockroon borders the town of Cumnock
Back to October 2011