Brighten Scotland competition launched
September 29 2011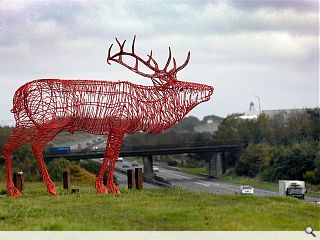 A competition has been launched to give the public a chance to nominate prominent, publically owned, metal structures for refurbishment and protection from the ravages of rust.
Brighten Scotland
is seeking one winning structure - be it a play park, street furniture, civic installation or piece of public art - to be refurbished, coloured and protected from the elements.
Highland Galvanizers & Colour Coaters, specialists in the hot dip process of metal protection, are sponsoring the competition as part of their long running campaign to improve the appearance of our public spaces.
All 32 local authorities in Scotland are also being invited to nominate metal structures suffering from erosion for a free dip in Highland's zinc baths.
Urban Realm editor John Glenday is teaming up with artist Andy Scott and Dave Heflin, UK & Ireland head of AkzoNobel Powder Coatings and Cromadex, to judge the competition.
Back to September 2011