Cairngorms National Park master plan commissioned
September 19 2011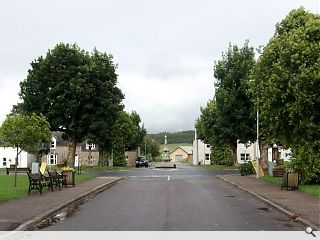 Planning consultants Urban Animation have been commissioned by the Cairngorms National park Authority and the Crown Estate to conduct a masterplan for the Tomintoul and Glenlivet area of the Park.
Working in collaboration with Dhu Rural the team will look at the interplay of both areas in the health of the wider Cairngorms economy in response to a worsening economic outlook for the area.
Tomintoul, an 18th century planned settlement, is the highest village in the Highlands and boasts a distinctive elongated grid and central square.
In recent years however this form has been diluted by growing suburbanisation and kit housing – exacerbated by the closure of two hotels and a secondary school. A local museum, library, tourist information centre and transport links are also at risk due to budget restraint.
Neighbouring Glenlivet is an important source of local employment for the village thanks to its whisky distillery, agriculture and forestry – all of which have been subject to increased mechanisation in recent years.
Urban Animation Director, Richard Heggie, said: "The project gives us a rare opportunity to deliver a fully integrated approach to human settlement and rural land management - going beyond the Scottish Wildlife Trust and RSPB Scotland's innovative Living Landscape and Futurescape models. As far as we know, it's the first project of its kind in Scotland."
"Like our Inveraray project, we'll be master planning a historic planned town at the settlement level. We'll look to consolidate the established urban form but also to set out a long term framework to guide growth of the village."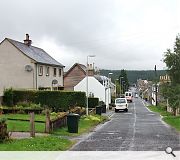 Tomintoul needs to redefine its purpose for the 21st century
Back to September 2011