Carbuncles nominations deadline extended
September 17 2011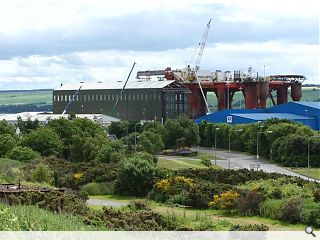 With a wealth of eye opening entries and revealing comment for this years Carbuncle Awards received so far we to give people a little more time to let their voice be heard by extending the nominations deadline for the
Carbuncle Awards 2011
to September 30.
Amongst the raft of horrors which have already been put forward is 'The Big Green Shed', Invergordon, which iscurrently leading the charge in the Zit Building category. Unlike that other big green giant there's nothing jolly about this daddy of all sheds however as A. Boulice stated: "This building went ahead due to the belief that it would create 700 + local jobs for the youngsters of the town and has created none.
"We believe that this carbunckle/zit award is extremely fitting for what is a disgusting eyesore for young and old alike."
The Pock Mark for worst planning decision meanwhile is showing a distinctively Aberdonian bent with Richard Murphy's Timmer Market Clinic, said to resemble an "18th century prison hulk" by local resident David Stewart, going head to head with Halliday Fraser Munro's Triple Kirk's scheme.
The latter has borne the brunt of brickbrats with one Aberdonian commentator bemoaning: "There's a very wealthy, tremendously ill informed client base in Aberdeen. Companies who've got too much money from growing really quickly and haven't got the time for what things look like. They're just scrambling to get space because they're expanding so rapidly.
There's big mafia set here in terms of half a dozen companies which handle all the big developments so you're either in the firm or not. That's the way it seems to work with quite a lot of money charged for what are effectively bland and awful buildings."
For the set piece 'Plook on the Plinth' trophy for Scotland's most dismal town Linwood and (surprisingly) Nairn have drawn the most scorn thus far.
For the former Robert Price, author of Linwoodsucks.com, notes: "Linwood's last remaining community asset, the Community Centre, is scheduled to be demolished as part of sports centre redevelopment despite local campaigns to save community centre. Ongoing Tesco shenanigans with the dillapidated and dangerous town centre is just the icing on the cake."
Nairnbairn meanwhile sticks the boot into his hometown by observing: "Described in Victorian times as "the Brighton of the North", the cumulative effects of decades of poor planning, official indecision, developer greed and bad design have turned Nairn from an attractive seaside resort with interesting architecture and great facilities, into a depressing transit route for visitors with a town centre that is dying."
The full shortlist will be published in the Autumn edition of Urban Realm magazine.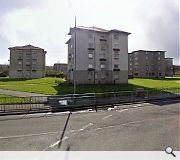 Linwood residents have set up a 'Linwood Sucks' Facebook page to bemoan the condition of their town
Nairn town centre has been described as a "disaster" by residents
Back to September 2011