National Park gold mine wins support
September 16 2011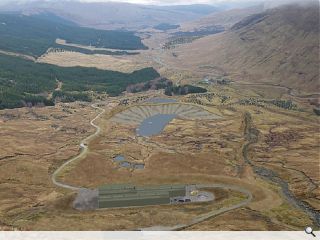 A public consultation into the proposed Cononosh Gold Mine, near Tyndrum, has closed having received widespread support from politicians, academics, locals and jewellers.
Cononosh would be Scotland's first commercial gold mine and is expected to produce around 20,000 ounces of gold and 60,000 ounces of silver with around 5,000 ounces of the former extracted as unrefined gold bars identifiable as "Scottish Gold".
Developed in conjunction with Dalgleish Associates the mine will comprise a single building housing an ore processing facility and offices screened by a landscaped mound. It will be painted to blend in with surrounding vegetation.
Scotgold submitted their
latest application
for the mine in July having had a prior 2010 proposal rejected by Loch Lomond and the Trossachs National Park Authority.
It has adopted a comprehensive restoration strategy and significantly reduced the size of the tailings (a waste slurry pool) in a bid to address the concerns of planners.
To further mitigate visual intrusion native woodland will be planted and recreational access will be maintained.
Should approval be granted construction would begin in early spring, taking 7-8 months to complete.
Iain Herbert, Chief Executive of the Scottish Tourism Forum said: "Visitors will be attracted, not only to the locality, but to Scotland as a whole in order to visit the country's first commercial gold mine.
"This will enhance tourism spend and employment opportunities, as well as developing a jewellery manufacturing industry based on the true branding of 'Scottish Gold'."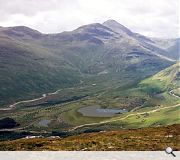 A waste water pool has been significantly reduced in size from a prior appication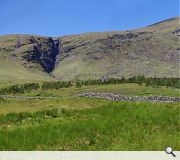 Tree planting will mitigate the environmental impact of the scheme
Back to September 2011