Design team appointed for Craighouse redevelopment
September 9 2011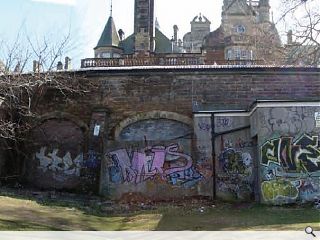 Plans are being drawn up for Craighouse,
a former campus of Edinburgh Napier University
, for its residential conversion in a bid to find a sustainable future for the crumbling estate.
Craighouse Partnership, led by Sundial Properties with LA&P and Mountgrange, have appointed Oberlanders Architects, Simpson & Brown and Ben Pentreath for the task – which will entail retention of seven A-listed structures alongside new build elements.
Led by landscape architect Ken Wilkie the team will develop proposals for around 200 new dwellings on the estate - the amount needed to bring in sufficient service charges to cover the historic estates annual running costs.
Located on brownfield land or sites previously earmarked for development these will be designed to respect the landmark New Craig building which will itself be converted to residential apartments.
A landscaping strategy will be central to the plans, enhancing public access to woodland via a new tree lined entrance avenue
Commenting on the plans the Partnership stated: "Although the housing market is currently depressed, the regeneration of Craighouse is a long-term project. The University intends to decant in phases, which allows a gradual transition."
Detailed building designs will be presented at a public consultation in October or November.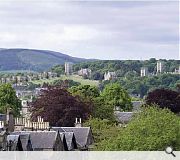 Michael Squire's proposal for a series of vertical towers will not be taken forward.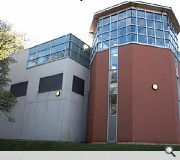 Un-listed buildings - such as this Learning Resource Centre, will be demolished
Back to September 2011