Housing coalition seeks to promote low carbon homes
September 8 2011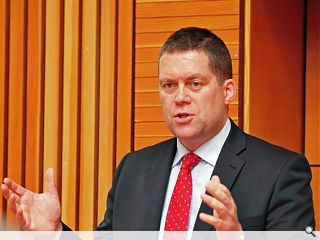 A group of environmental, anti-poverty, housing and building organisations have come together to form a new coalition aimed at effecting improvements to the energy performance of Scotland's existing housing stock.
Launched today the Existing Homes Alliance Scotland announced that they would develop solutions for reducing the proportion of carbon emissions emanating from homes, protect public health and reduce fuel poverty.
Michael Levack, Chief Executive of the Scottish Building Federation (see attached image) said: "With use of the existing built environment responsible for such a significant percentage of Scotland's carbon emissions, improving the energy efficiency of our building stock must be a crucial part of Scotland's strategy to tackle climate change."
There are currently around 2.4m homes in Scotland, 85% of which will still be standing come 2050.
Back to September 2011