Glasgow to host digital documentation conference
August 18 2011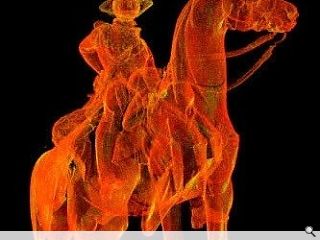 Glasgow is set to play host to an international
conference on digital documentation
next month to discuss the use of 3d technology and digital imaging.
The event will provide a platform to promote the pioneering work being carried out by the Centre for Digital Documentation and Visualisation, a joint venture between Historic Scotland and the Digital Design Studio.
The centre is pioneering the introduction of such technology to the heritage sector as part of a drive to document 10 world heritage sites in cotland and across the globe.
Software developers, surveyors and new media content creators will at the event to discuss the latest advances in laser scanning, 3d audio and advanced 3d representation.
David Mitchell, Director of Conservation, Historic Scotland said; "The conference will not only address how we manage the historic environment, but also how we can work with other disciplines to enhance our understanding of the past."
Back to August 2011