Edinburgh extends Pennywell and Muirhouse demolition programme
August 12 2011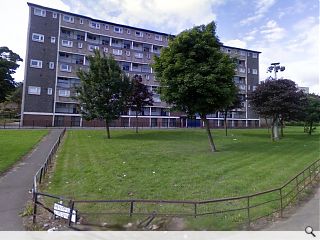 Works to reshape the disadvantaged Pennywell and Muirhouse district to the north of Edinburgh have been expanded by the city council with the decision to demolish an additional six blocks of flats on the estate.
The £2.1m project will build on
planned regeneration work
in the area, which includes provision of 500 new homes to the north and south of the area as part of the 21st Century Homes initiative.
Dozens more new homes will be built on the additional cleared land, each constructed to match the Scottish Government's energy targets.
A consultation of the 60 tenants and occupiers of Muirhouse Parkway and Pennywell Gardens found 63% were in favour of demolition, with just 28% arguing for retention.
Councillor Paul Edie, the city's housing leader, said: "I always have mixed feelings about demolitions because a lot of people have lived happy lives, brought up children, celebrated birthdays and such like within these buildings. But the standard of the new homes is so high and it is much better to improve things and build better homes."
Back to August 2011