Brad Pitt begins Cornwall World War Z shoot ahead of Glasgow visit
August 5 2011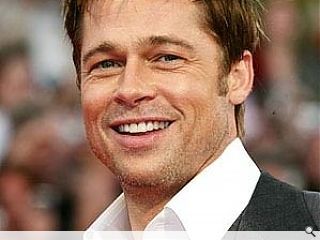 Brad Pitt is to ditch the glamour of Hollywood for the clamor of Glasgow as the Tinsel Town star heads into the city for a fortnight of filming.
Pitt, who has been holidaying in Cornwall with wife Angelina Jolie whilst filming scenes in Falmouth, added Glasgow to his itinerary after producers of World War Z, a remake of the Max Brook novel, settled on the post-industrial city as the perfect backdrop for their zombie antics.
Some 1,199 support crew and extras will be involved in the project at locations around the city including
Cochrane Street and George Square
.
Michael Harm, Location Manager for World War Z, said: "The positive feedback and support we are getting from all corners together with a real buzz of excitement around the city is terrific. We had 7000 people attending the open casting for background artists. We are really looking forward to making this a success for both the city of Glasgow and the film."
Pitt is an avowed admirer of Charles Rennie Mackintosh and has collaborated with Frank Gehry to further his passion for architecture.
Back to August 2011