Richard Murphy takes Cambridge campus plan to planners
July 29 2011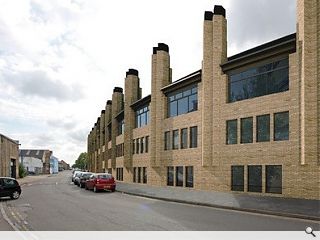 Richard Murphy architects have submitted proposals for a new campus for Anglia Ruskin University, on a site bounded by Young Street and New Street, Cambridge.
To be built in three phases the development will commence with teaching accommodation for the faculty of nursing, scheduled for completion by August 2013.
This linear building is dominated by a series of externally expressed brick chimneys to facilitate air extraction flues.
Housed within a heavy masonry façade, that deliberately contrasts with the predominantly glazed southern elevation; necessitated by external acoustic conditions.
Later work will see construction of further administration and academic buildings alongside a 200 seat lecture hall.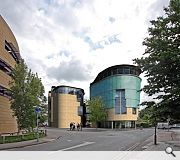 Facade treatments are drastically different on the north and south elevation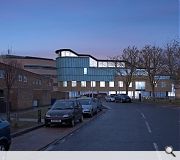 The campus occupies an unsalubrious corner of town
Back to July 2011