Former NTS HQ redevelopment castigated
July 25 2011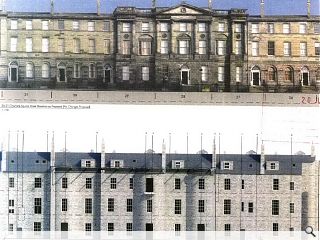 Former NTS HQ redevelopment castigatedPlans to gut the National Trust for Scotland's former Charlotte Square HQ in order to accommodate contemporary office space has sparked the ire of local heritage watchdog the Cockburn Association.
Developer Corran Properties have employed Morgan McDonnell Architecture Ltd to erect a new build extension to the rear, alongside a new fully glazed courtyard garden and an underground car park.
It forms part of wider plans to enhance the Square through transformation of several neighbouring properties and public realm improvements.
Reacting negatively to the plans however Cockburn director Marion Williams told The Scotsman: "We find the proposed building, with its timber panel architecture, over-large openings, flat roof and veneer of ashlar stonework, unexceptional and bland.
"We believe that a less drastic proposal would produce a more desirable result, one able to better marry the conservation concerns of the many proposed interventions with the ambition of creating a unique and highly desirable work environment."
Designed by Robert Adam in 1820 the property has lain derelict for over a year since the NTS relocated to a new HQ at Edinburgh Park.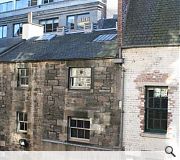 A rear annexe on Hope Street Lane will be demolished under the plans.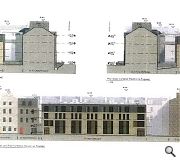 A new build extension and loss of original interiors has sparked controversy
Back to July 2011