RAF Kirknewton 'super barracks' costed at £400m
July 25 2011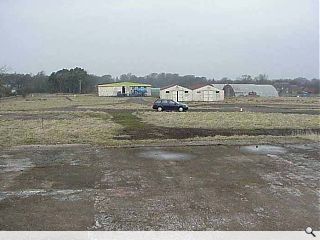 Ministry of Defence plans to sweeten the blow of defence cutbacks are planning to erect a giant new army barracks on the site of a former RAF base at Kirknewton.
The base, which according to the Scotsman will cost £400m to erect, will be partially funded via the sell-off of the Armies Redford and Dreghorn barracks, alongside its Craigiehall headquarters.
It is expected that these sites will raise around £70m but doubts remain about the viability of the plan however given a £38bn shortfall in military spending and demands from the Scottish Government that the sites be given over to affordable housing.
Concerns have also been raised over an apparent lack of married quarters in the new base, with soldiers who have tied the knot being forced to commute in from the nearest available suitable accommodation – currently in Edinburgh.
Defence Secretary Liam Fox is pushing plans for the 'multi-role brigade', one of five around the UK, as part of a bid to accommodate thousands of returning service personnel currently stationed in Germany.
Back to July 2011