Tesco progress Glasgow Harbour plans
July 12 2011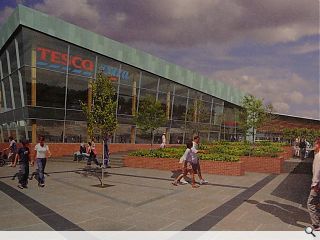 Supermarket stalwart Tesco has dusted off its plans for a new outlet at Glasgow Harbour after Manson Architects drew up revised designs for the grocery giant.
The scheme will see a swathe of brownfield riverfront land given over to the shed retailer to make way for a car park, roadworks and a riverside walkway complete with cyclepath and café.
Tesco will be hoping planners look favourably upon the South Street plans, considered preferable from a traffic management perspective to Partick.
The design supercedes a prior effort from Young & Gault which saw the supermarkets airspace occupied by 252 homes.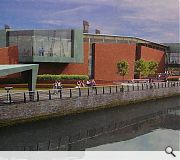 Manson is Tesco's favourite architect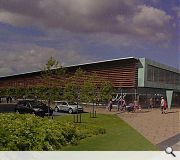 Public access to the waterfront will be extended
Back to July 2011