Historic Scotland commence St Kilda imaging work
July 5 2011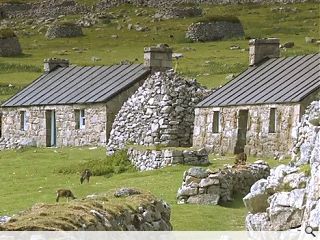 An initiative designed to capture St Kilda in unprecedented detail has got underway with the arrival of a team lead by Historic Scotland on the island.
The most remote outpost of the British Isles lies in the Outer Hebrides and will be captured in minute detail thanks to the latest laser scanning technology which is being employed to build a clearer picture of the place and the people who once lived there.
St Kilda's resident population were evacuated in 1930 when the hardship of living in such a remote locale proved too much to bear. It is now a World Heritage Site and the most important seabird breeding colony in North Western Europe.
Data from the initiative will be used to inform future understanding and conservation on the island.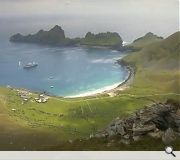 St Kilda lies 41 miles west of Benbecula in the Outer Hebrides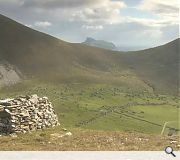 The National Trust for Scotland, Scottish Natural Heritage and the MoD work in concert to maintain the island
Back to July 2011