Urban Realm Summer edition hits the streets
July 1 2011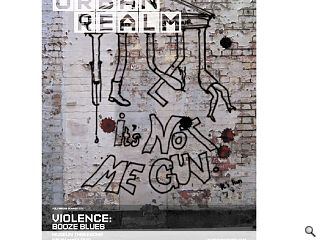 The Summer edition of Urban Realm has hit the streets - an issue which encapsulates the grit and the glamour of contemporary Scotland.
A resurgent cultural scene provides the glamour this quarter as our cities embark on a bout of civic one upmanship the likes of which has not been seen since the Victorian era.
We reflect on this cultural bonanza by speaking to three key players in three cities: Zaha Hadid in Glasgow for the Transport Museum, Gareth Hoskins in Edinburgh for the Royal Museum and Kengo Kuma in Dundee for the V&A.
Not all is sunshine and light however and when darkness falls a very different perspective on contemporary Scotland emerges as we saw on a nocturnal tour of Glasgow's Sauchiehall Street.
With violent crime as bad as it's ever been we speak to Strathclyde Police's Violence Reduction unit about what can be done to turn the tide and ask some of our leading architects to proffer solutions of their own.
There's a whole lot more going on besides including reviews of student work from the heads of some of our leading architecture schools and a gander within the crumbling grounds of Ruchill Hospital.
I hope you enjoy the issue
.
Back to July 2011