The Prince's Foundation unveil 'traditionally minded' eco home
June 29 2011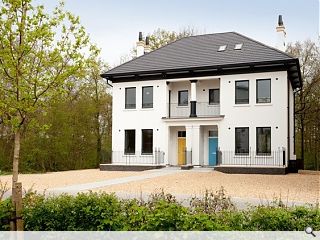 An innovative low carbon eco home which introduces employs sustainable features at low cost has been unveiled by the minister for housing and local government, Grant Shapps at the BRE eco park in Watford.
The Prince's House, designed by the Prince's Foundation, is intended to pioneer a new form of traditionally built low carbon home made from natural materials to illustrate that homes built to the latest standards of energy efficiency don't have to be modernist in design.
A hamlet of nine such homes are being designed for Co-ed Darcy, Wales with plans for a self build model also underway.
Chief Executive of The Prince's Foundation, Hank Dittmar said: "The Prince's House is an innovative eco design and we hope it will enable people to see the beauty and the benefits of natural and traditional homes.
"People often think that eco-homes have to be high-tech but this house dispels these myths. Instead, it is ideal for the vast majority of homebuyers who want to be green but prefer traditional homes."
Shapps added: "Between now and 2016 when all new homes must be zero carbon, I want developers and designers to go back to their drawing boards and see how they can 'green up' our traditional, British properties. People want to buy homes, not causes and just because a home is greener does not mean it can't reflect the character of the local area."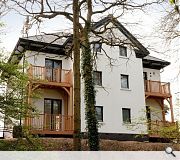 Homes such as this will become commonplace within five years
Back to June 2011